Blog
A Swell Community: Bike Mas Week Two
September 27 2016, 7:47 am

by Wes Sovis

General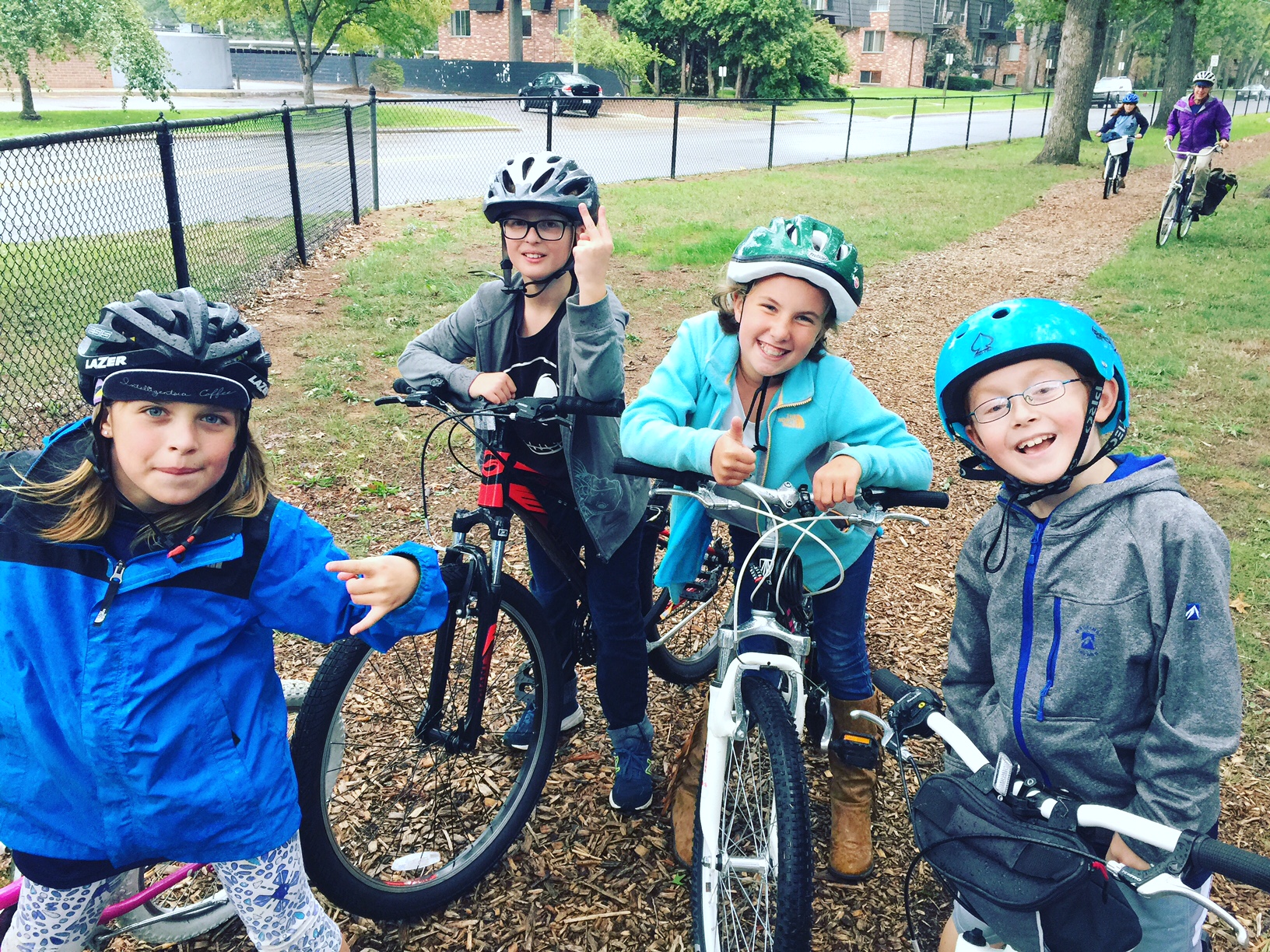 On Monday, I met up with the Bike Mas kids at Eastern Elementary for week numero dos of learning about bike safety. In the first week, we practiced simple bike checks to make sure our rides were ready for the road. Simple things like checking air pressure in our tires, making sure the brakes work, and that our seats were at the correct height to help make us safer and faster cyclists. Similarly, this week we practiced our power starts and stopping safely so that we didn't find ourselves in trouble while out on the road. The clouds were threateningly dark, but we decided to head to F&M park to practice some bike handling skills and to climb some trees.
The thing that impressed me most about the kids this week was just how far some of them have come in just two bike rides. One kid could barely get started on his bike last week, and now he's starting and stopping with so much more confidence. Seeing their confidence improve is critical in their development as cyclists and as people. Once they're confident in their ability to use bicycles as a means of transportation, their neighborhoods, the playgrounds, the library, the beach and other outdoor activities become more accessible, and I very much hope, more appealing than staying inside and watching TV. But without the confidence of being able to travel by bike safely and with a little fun, getting outside and being active remains far less likely.
After a bit more practice on stopping safely at the park, it was time to head back to the school to meet our parents. Riding single file, on the ride side of the road, we made short work of Webster Street and were quickly back to the Civic Center. We decided our pace justified going the long way around the Civic Center track - a decision we'd later come to regret. Soon after starting the final leg of our journey to the school, the rain started to trickle down. The wind picked up, and the rain matched its intensity. By the time we had made it through NMC, we were all very much wet and chilled. The kids were far more resilient than I, with smiles firmly in place. The rain, wind and cold only served to heighten the sense of adventure!
Week number two was just as much fun as the first week, and I'm already planning on what to do next week. I think it's time we learned how to clean our chains and properly lube them, before embarking on our longest bike adventure to date.
To learn more about the Norte and the Bike Mas project, be sure to follow them on Facebook and Instagram. Until next week, happy trails!
Swell Development is a web development firm located in Grand Rapids and Traverse City, MI. We specialize in developing web applications for a variety of businesses across a diverse range of industries. We believe in giving back to the communities in which we're fortunate enough to live and do business in. See what we're up to on Facebook, Twitter, LinkedIn or Google+.