Blog
PHP Developer Job: Come work with us!
April 21 2016, 11:30 am

by Wes Sovis

General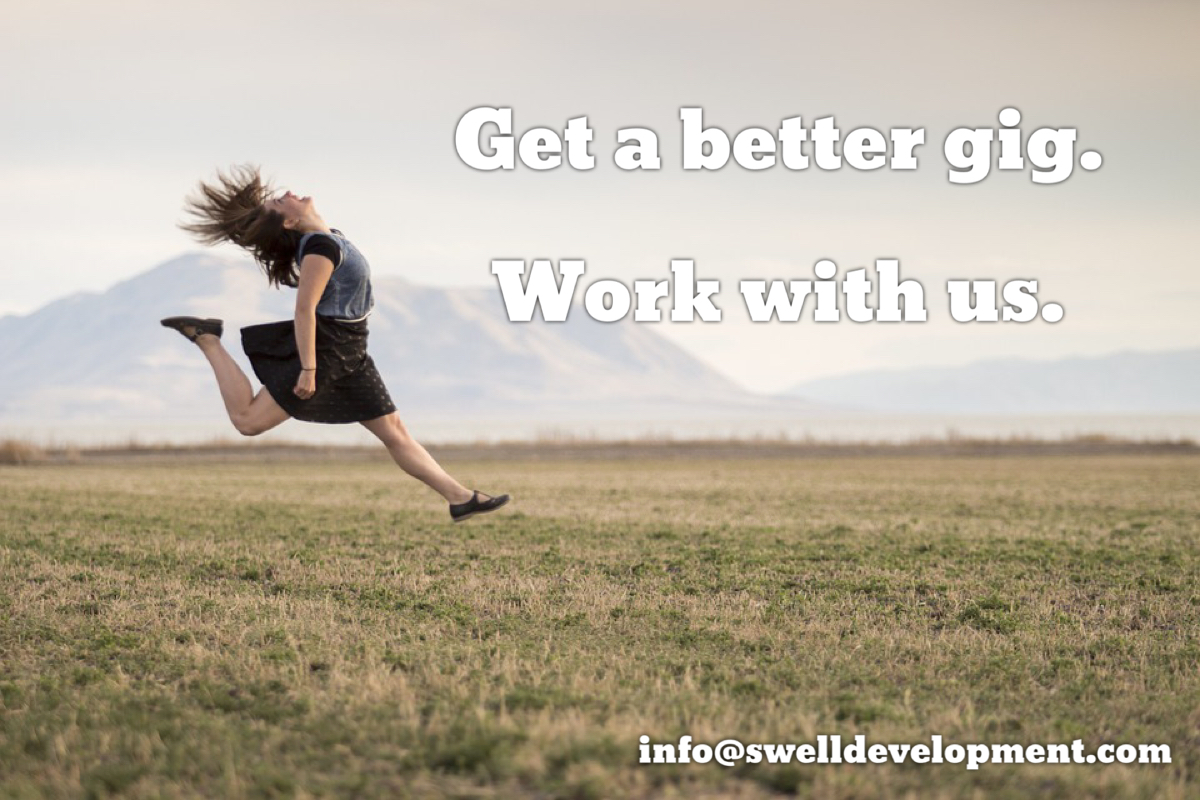 Let's Get to Work
Swell Development is a growing web development company based in Grand Rapids, Michigan. We specialize in building responsive, highly reliable web applications for clients across a number of industries. We choose to work with developers with decades of experience from all over the country who work to our high standards of excellence. If you have experience, a good attitude and a great work ethic, we want to hear from you.
Your Work. Your Way.
Your hours are your own - as long as your tasks are being completed on time and you're responsive to the rest of the Swell team, you're essentially your own boss. We offer competitive pay, a supportive work structure, and invite feedback from our developers to help us find ways to build the best applications possible. Doesn't that sound like an environment you'd like to be part of?
Let's Get in Touch
If this sounds like a good fit for your PHP skills, we'd like to hear from you. You can send us an email at info@swelldevelopment.com with your resume, and we'll find a good time for a phone call. To find out more about our company, be sure to check out what we've been up to on Facebook, Twitter and LinkedIn.