Blog
Organic Search, Content Generation and Your Business
December 9 2015, 2:38 pm

by Wes Sovis

General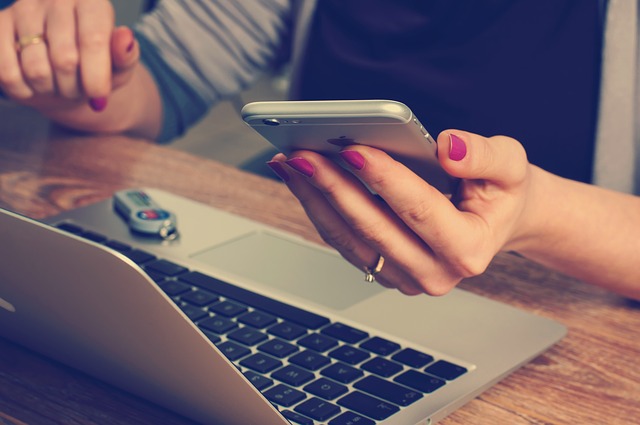 With the vast majority of the world now capable of accessing the World Wide Web from a myriad of devices, the ease of finding services, products, and cat videos is staggering. People use the internet for a million different reasons, but the one behavior we all have in common is that we all use the internet to search. How businesses position themselves to come up on search results can mean the difference between a million-dollar idea and Chapter 11. Content generation is a hugely effective way to rank high on organic Google results, and one that many companies under-utilize. Read on to find out more about the importance of content generation and organic search results, and how one can effect the other.
What is Organic Search?
It's important to realize that organic search is differentiated from paid search. Paid search results are the results that appear on the top or on the side of your Google results page. Nowadays, Google even shows you which results are ads and which are organic results. Organic is in blue, and the ads say AD in green. it's awfully nice of Google to make this designation for us, as these two types of search results are very different. Below are five points to consider regarding organic search, and how content generation can influence organic search in a positive way.
1. Here's a number - 51%. That's the percentage of web traffic that organic search generates. This means more than half of the internet population is looking for something on the web without a specific destination in mind. For example, imagine yourself Googling "bike shop in Traverse City" rather than Einstein Cycles, which is a specific bike shop in Traverse City. Businesses should see this as an opportunity to drive traffic to their website and create new customers. If you can create content about being a bike shop in Traverse City, you could position your site to be one of the top results on our scenario's search query, "bike shop in Traverse City." Your consumers are looking for something - the least you can do is be easy to find.
2. An advantage of ranking high on organic search results, versus investing is digital advertising, is evidenced by a 2012 report by Google which admitted that some users actively avoid ads while using their search engine. Why? Because a brand paid to be there, while the brands that show up in the organic search results were there because their sites are viewed as useful and legitimate sources of information by Google. These businesses spent time creating quality, insightful content on their site and are rewarded for their efforts. A high organic search ranking means more legitimacy and more traffic than a pay-per-click ad could ever hope to achieve.
3. Just how important is it to be on the first page of organic search results? In 2013, Chitika performed a study that showed that nine out of every ten Google users didn't go past the first page of any given Google search result. That means that if you're not on the first page of results, less than 10% of people searching for your products or services will see your site. If they don't see your site, they won't go there. If they're not on your site, how do you convert them to paying customers? If you know how, you have a million dollar idea and you should run with it.
4. Another advantage to original content, versus paid ads, is their ability to be shared to a larger audience. A good blog post or infographic can be shared across numerous outlets, exposing your content to potentially thousands of other customers. And the people who share your content are then viewed as brand-advocates for you - they're endorsing your product and they're putting their reputations behind your brand. This is an ideal sales model for any business, as your clients are perpetuating your value proposition, rather than you doing it. When they do it, they're endorsing your product. When you do it, you just sound like a salesperson. Now when was the last time someone emailed you with a pay per click ad that "you just have to see!" Probably never, right? And who are you more likely to believe? Papa John telling you his pizza is good, or your Uncle Joe saying Papa John's makes good pizza?
5. One important advantage to pursuing content generation and its impact on organic search results; your content doesn't have to be selling all the time. In a paid digital ad, they need to get you to convert to a paying customer right away. With content marketing, it's more of a conversation than a sales pitch. You can talk about why your product has worked for other consumers, or why your service helps the environment. You can write up case studies that adequately depict your successes and inform the prospect of your successful track record. And because content can be changed and updated, you can speak to your various value propositions individually and repeatedly across different mediums.
Hopefully, that helps explain a bit about why content generation and organic search is so important to so many small businesses. If you'd like to find out more, let's talk - wes@swelldevelopment.com.
@SwellDevelop is on Twitter. You can also check us out on Facebook.
Swell Development is a web development company based in Grand Rapids and Traverse City, Michigan. Specializing in web applications, Swell has fifty years of combined experience in the web development industry. With clients in the healthcare, aerospace, manufacturing and marketing industries, Swell as a wide breadth of experience and expertise to provide custom applications and digital business solutions for any business or organization.